With the school year approaching you may want to remember to have a discussion with your kids about not taking valuable items to school, but if they do make sure they are prepared. Now a days you have to make sure you keep an eye on all your things, but unfortunately you can't do it at all times. If you have to store items in your locker make sure you have a lock and don't forget to lock it. It also would not even be a bad idea to have a mini lock on your backpack so things don't disappear while your paying attention in class. If you happen to ride your bicycle or other item to school do not forget to chain it up and have a secure lock on it that would make it hard for anyone else to take it but you. You can never be to cautious, so if you think you should lock it up, it never hurts to be safe!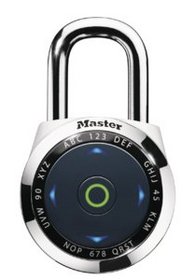 How many of you got what it takes to talk to your kids about safety and security...go
here
and take the quiz from Masterlock.
Disclosure: I am entering a contest for a Master Lock back-to-school prize pack as a member of the Mom Bloggers Club.